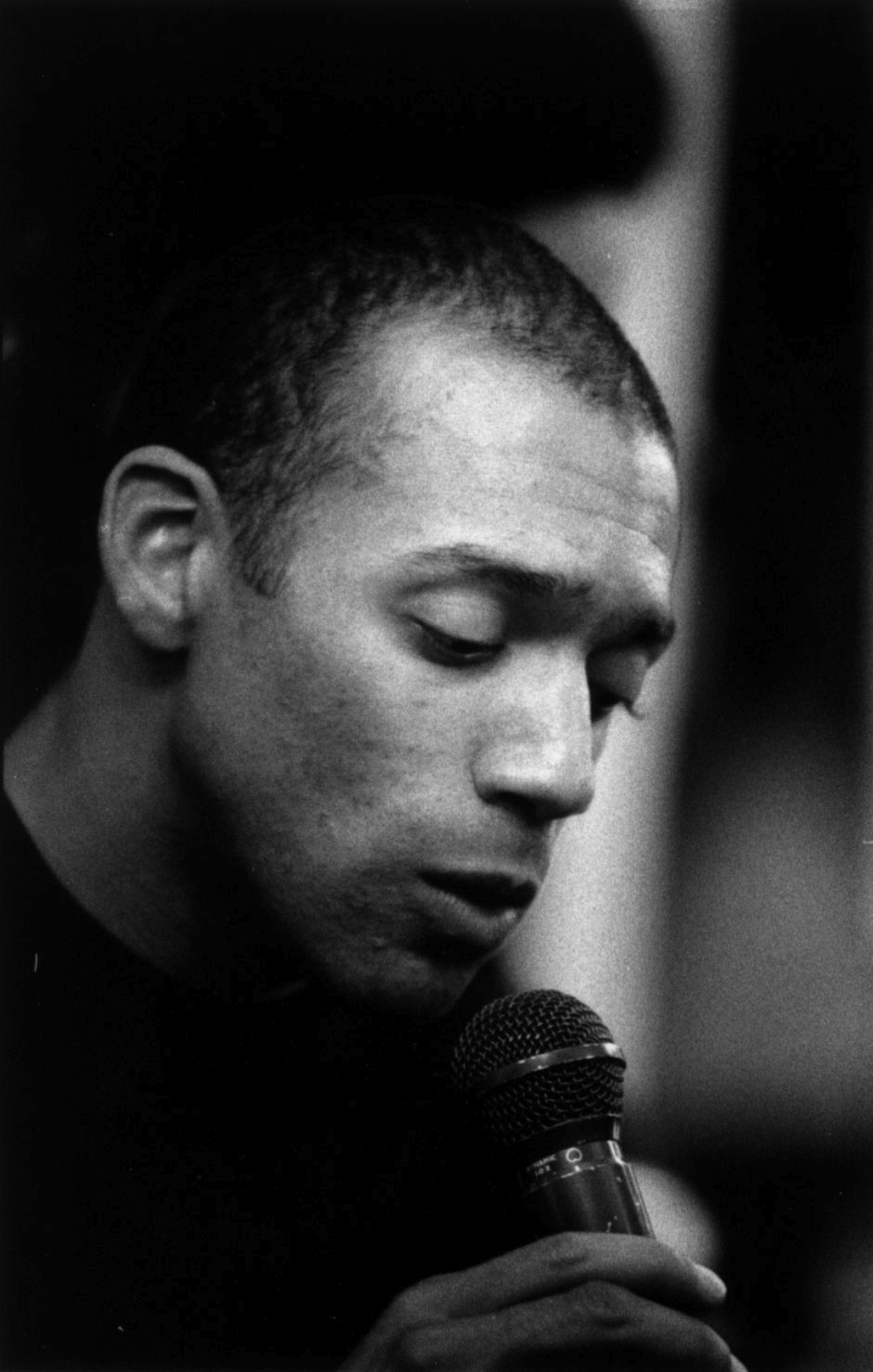 Photo: Wade Grimbly

All compositions, lyrics, text: Aldridge Hansberry (SACEM), unless otherwise stated.
Drums, percussion, flute: Aldridge Hansberry, expect where cited.
Tout composition, parole, texte : Aldridge Hansberry (SACEM), sauf où indiqué.
Batterie, percussions, flûte : Aldridge Hansberry, sauf quand c'est indiqué.
Voici, pour votre plaisir, quelques morceaux dans lequel on entend la voix de Ken Norris qui nous rejoint au concert du 3 juillet.
Here are some pieces in which the voice of Ken Norris ,who joins us for the concert of July 3rd, can be heard. Enjoy!
Ken Norris, vocals
Chris Culpo, piano
Thierry Jasmin-Banaré, bass
Aldridge, drums
Excerpt from the recording "Abolition non-stop"
Ken Norris, vocals
Nathalie Braux, clarinet
Emek Evci, contrebasse
Arash Khalatbari, zarb, gatam
Aldridge, drums, flute