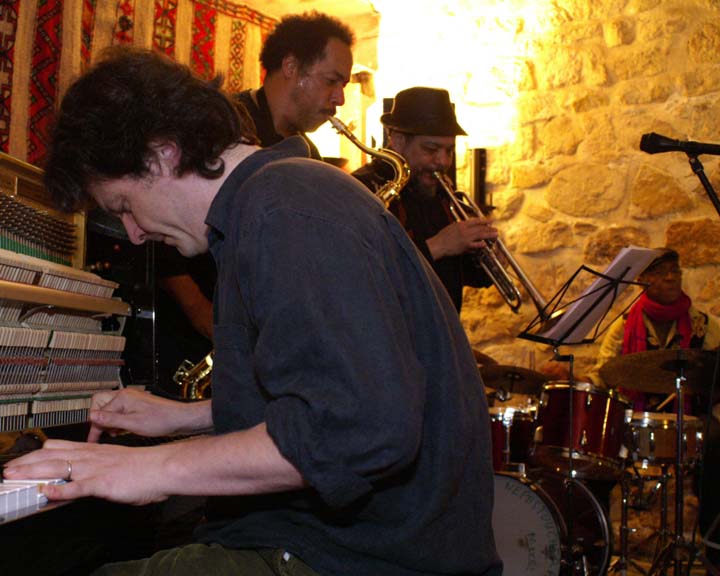 Photo: David Cody
Trio 'In the Moment' - Concert Extracts/ Extraits d'un concert

(English below)




La nuit du 12 avril, nous avons joué aux '7 Lézards', quelle fortune d'avoir eu plusieurs grands musiciens dans le public parmi lesquels saxophoniste Ricky Ford. Rasul (qui a joué avec lui dans ses formations) a lui présenté comme « ténor phénomène » Ecoutez- le.


English
On the evening of April 12th, we played at the Paris club 'Les 7 Lézards' and were honored by the presence of many musicians. One accepted an our invitation to join us for a tune. Rasul (one of his former sidemen) introduced Ricky Ford as the "tenor phenomenon". And my friend the photographer, David Cody captured the concert - including that moment. Have a listen.